VetComm's Mission: Help ONE Million Veterans Get their VA Disability Rating in 2023
Welcome
ADM

Veterans it's time to

Get Rated Now!
GET YOUR FREE "HOW WE CAN HELP" CONSULT: 
(Select the "VetComm Direct" Option if you do not belong to any other "Veteran Membership" Listed Below.)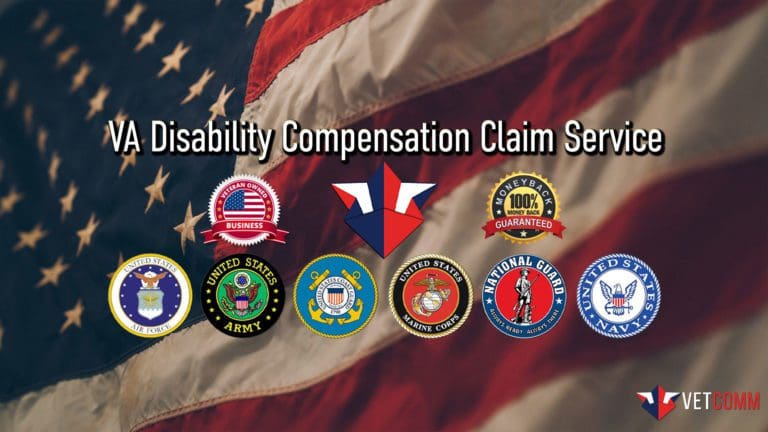 Let the VA Help You Fight Inflation. Get Rated Today!
Collect $1,000 - $3,600+ per Month for Life

No DD-214 or Medical or Service Records Needed

Start Collecting Compensation in as little as 90-Days

Use Your Back Pay as Your Down Payment

Put Food on Your Table and Gas in Your Vehicle
Get Rated Today! And be Our Next Success Story!
GOLD SERVICES: "FREE" Claim Filing for a Year!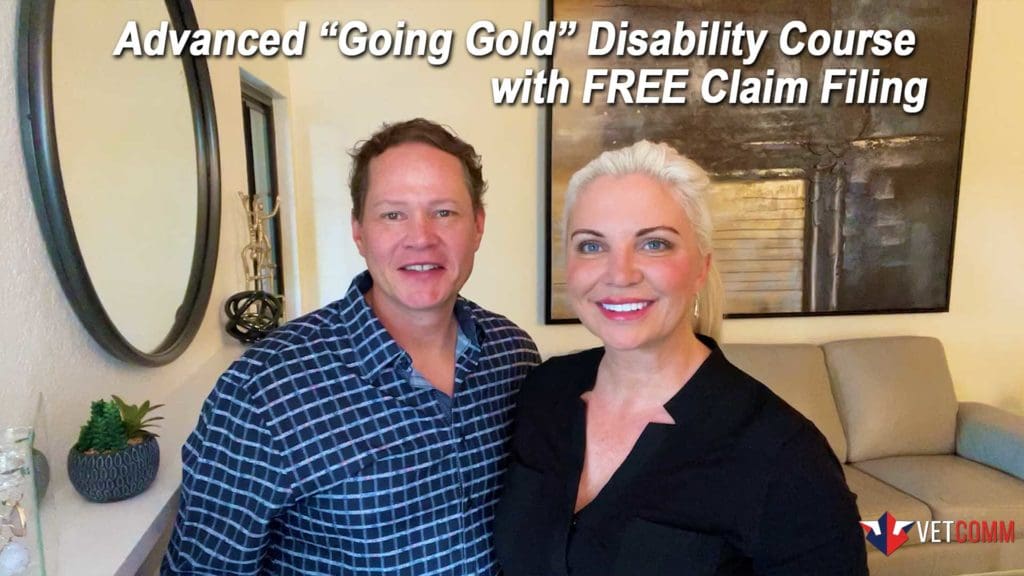 Subscribe to our YouTube Channel
It's as Easy as One, Two, Three:
GOLD SERVICES
FASTEST-PASS™ Done-FOR-You Claim Filing
$1500
One-Time Payment of

$997


--> ( 33% Discount! ) <--


OR


12-Installment Payments of

$97


( 22% Discount! )
Advanced VA Disability Claim FASTEST-PASS™ Done-FOR-You Claim Filing Courses

FREE VA Claim Filing for for 1-Year!

FREE Hands-On Claim Filing Assistance Start-to-Finish: WORDING MATTERS - Our VA Claim Experts help you draft and word your submission to ensure you get the fastest and most favorable Disability Compensation Rating.

Our Claim Experts are available to help you respond to the VA's Decisions for FREE and continue to work with you on your Disability Claim for your Service-Related Injuries that you incurred on Active Duty.
See Why So Many Veterans Choose to go Gold Services
General Bob Dees' Endorsement
Veteran Success Testimonials
How much Compensation are You Owed?
Compensation Lost Waiting Calculator

VetComm was founded as a VETERAN FIRST organization in response to disabled veterans complaining about having to choose between the free, but "low and slow" rating service provided by veteran service organizations, and the "profit first" companies that overcharge or defraud many veterans, yet turn away thousands of others, because they're are considered "unprofitable." VetComm does not "sell" a veteran disability claim filing or compensation service. We provide no-cost general claims information to all members and expert guidance to our Gold Services Members.