How did we Miss you?
Why Would You Not Want to Get Rated to Receive Your Disability Compensation?
The VA Disability Compensation Benefits System Has Changed
Second Chance Offer with a Special Discount Coupon:
What You Need and Don't Need with Our Guides & Courses:
Average Compensation Rating
50%-70%
or

$958-$1,529 Monthly
Do Not Wait-in-Line for Months/Years to file with a VSO or Expensive Backpay taking Service. Keep Your Backpay and File Today! Your Compensation would also Start Today!
Compensation Estimation Calculator
Rep. Ronnie Jackson, Ret. Admiral, USN
Major General Bob Dees, Ret. USA
Get Rated Today! And be Our Next Success Story!
GOLD SERVICES: "FREE" Claim Filing Assistance for a Year!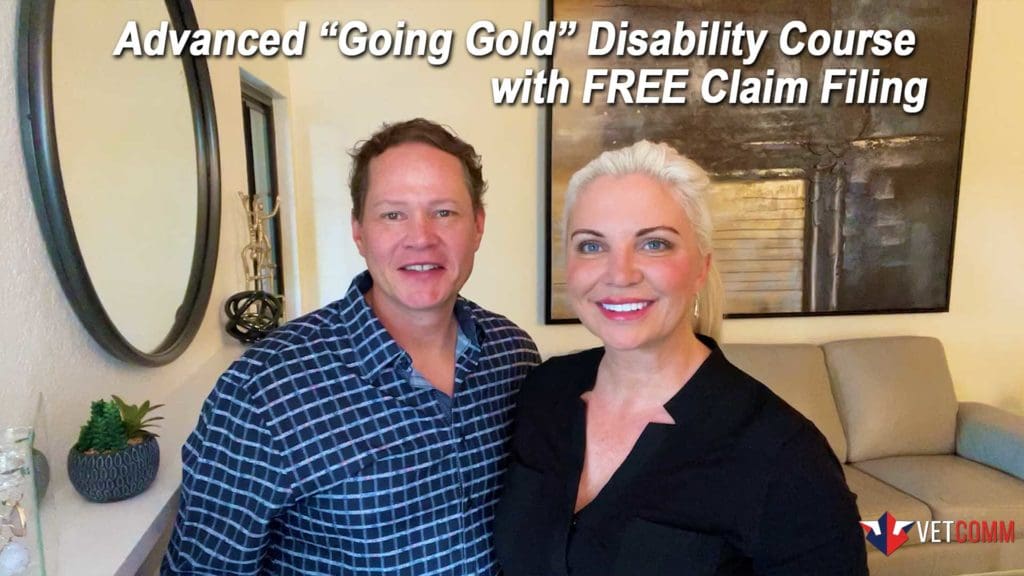 Subscribe to our YouTube Channel
It's as Easy as One, Two, Three:
GOLD SERVICES
FASTEST-PASS™ Done-FOR-You Service
$
97/mo
$1500/One-Time Payment
12-Installment Payments of $97/mo
( 22% Discount! )


OR


-->

One Payment of $997

<--
( 33% Discount! )
Includes Get Rated Yourself Courses, plus:

Advanced VA Disability Claim FASTEST-PASS™ Done-FOR-You Service

File Your VA Claim for FREE!

FREE Hands-On Claim Filing Assistance Start-to-Finish: WORDING MATTERS - Our VA Claim Experts help you draft and word your submission to ensure you get the fastest and most favorable Disability Compensation Rating.

Our Claim Experts are available to help you respond to the VA's Decisions for FREE and continue to work with you on your Disability Claim for your Service-Related Injuries that you incurred on Active Duty.
Watch Our
Get Rated Today!

Webinar
Get One of the Gifts Mentioned in the Video Below Just for Watching the Webinar!
Celebrity Endorsements Supporting VetComm
Why are You Still Waiting? Results are Guaranteed!*

VETCOMM was founded as a VETERAN FIRST organization in response to disabled Veterans' dissatisfaction with choosing between the "FREE", but "Low and Slow Results" Rating Service provided by other veteran service organizations, and the "Profit First" companies that overcharge or defraud many veterans, yet turn away thousands of Veterans because they are considered "Unprofitable" filing an initial claim. VETCOMM does not "sell" a Veteran disability claim filing. We provide no-cost general claims information to help all Veterans do it themselves and offer Expert Guided Assistance through our Gold Services.