Stop Waiting in Line with 11 MILLION Other Unrated Veterans!
YES! It's True!

You Can File Your PTSD Claim and

KEEP YOUR FIREARMS!
Kate Monroe,
CEO of VetComm
Major Jim Bottrell's
PTSD Claim Interview
Get Rated Today! And be Our Next Success Story!
GOLD SERVICES: "FREE" Claim Filing Assistance for a Year!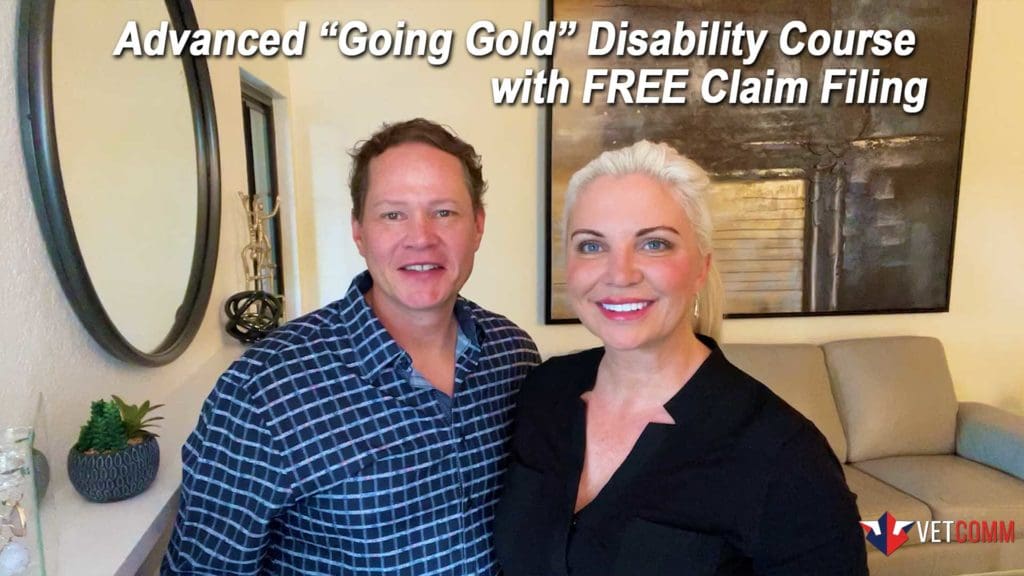 Subscribe to our YouTube Channel
It's as Easy as One, Two, Three:
GOLD SERVICES
FASTEST-PASS™ Done-FOR-You Service
$
97/mo
$1500/One-Time Payment
12-Installment Payments of $97/mo
( 22% Discount! )


OR


-->

One Payment of $997

<--
( 33% Discount! )
Includes Get Rated Yourself Courses, plus:

Advanced VA Disability Claim FASTEST-PASS™ Done-FOR-You Service

File Your VA Claim for FREE!

FREE Hands-On Claim Filing Assistance Start-to-Finish: WORDING MATTERS - Our VA Claim Experts help you draft and word your submission to ensure you get the fastest and most favorable Disability Compensation Rating.

Our Claim Experts are available to help you respond to the VA's Decisions for FREE and continue to work with you on your Disability Claim for your Service-Related Injuries that you incurred on Active Duty.
Founded by Kate Monroe, a disabled Marine Corps Veteran, VetComm is staffed by Disabled Veterans and is the ONLY organization of its kind that helps unrated veterans get rated for disability by the VA, and that also…
What Getting Rated Will Do to Change Your Life
NOTE: You can spend this new lifetime income however you wish. It can finance a car lease/loan or home mortgage, just like employment income, except it is tax-free. Amazing, right?
Compensation Payment Estimator
Select your possible rating % to see your estimated payments
Listen to these Veteran Success Stories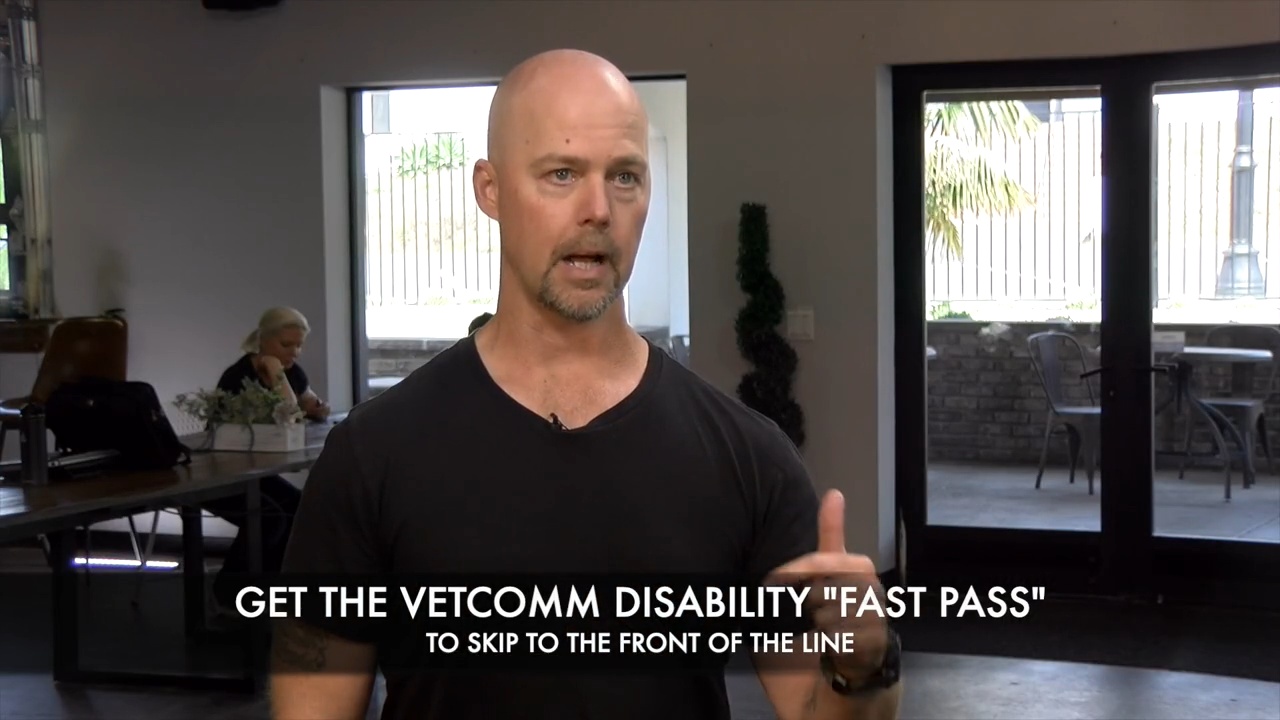 This General Hereby 'ORDERS' You to Get Rated NOW!
And Start Collecting Your $152 to $3500+ Lifetime Monthly Compensation in as Soon as 30 Days!
So You Can "Get your rightful benefits, and move on with life…"
- MajGen Bob Dees (Ret), Valor Farm for Disabled Veterans
Who Can Apply for "Disability Compensation Benefits"
Sadly, many don't know they are
OWED

this money, so they don't request it. Others have heard of it, but feel '

guilty

' or '

unworthy

', so it goes

unspent

or

wasted

.
Your Additional Benefits, Once Rated...
These Benefits can be Yours in as Little as 30 Days with a Minimum of Time, Effort, Hassle or Cost to You.
"Get the
Compensation

You are Owed!" - Messages from Other Veterans
Act Now! STOP WAITING & START Rating!
Yes, You Deserve Your Benefits!
Yes! You Deserve Your Benefits!
TOP 5 VA Disability Myths
Don't Let These Myths Keep You From Collecting What You're Owed
VetComm was established by Disabled Veterans to Help All Veterans Get the Benefits They ARE Owed and we directly support Veterans Charities who help Veterans in need.
Haven't Joined VetComm, Yet?
Watch This Video...
Get Rated for about $20/mon. to Receive $152-$3300 Disability Compensation a Month for the REST OF YOUR LIFE! STOP WAITING & START RATING TODAY!
Celebrity Video Testimonials
VetComm Endorsement Testimonials

VETCOMM was founded as a VETERAN FIRST organization in response to disabled Veterans' dissatisfaction with choosing between the "FREE", but "Low and Slow Results" Rating Service provided by other veteran service organizations, and the "Profit First" companies that overcharge or defraud many veterans, yet turn away thousands of Veterans because they are considered "Unprofitable" filing an initial claim. VETCOMM does not "sell" a Veteran disability claim filing. We provide no-cost general claims information to help all Veterans do it themselves and offer Expert Guided Assistance through our Gold Services.