FREE VA DISABILITY CLAIM FILING COURSES & GOLD SERVICES GUIDANCE
See what these Veterans, who "

Were

" just like you, "

Now"

have to say about their Success with VetComm, and

Why You Should Get Rated

and

Compensated

for VA Disability Now...
Join VetComm & Get Rated Today!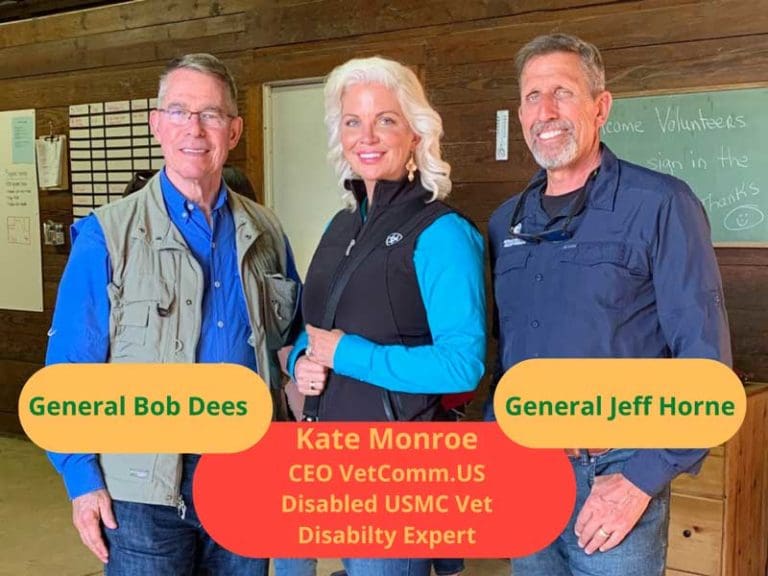 Veteran Success Testimonials
YES! It's True!

You Can File Your PTSD Claim and

KEEP YOUR FIREARMS!
Kate Monroe,
CEO of VetComm
Major Jim Bottrell's
PTSD Claim Interview
Average Compensation Rating
50%-70%
or

$1,041-$1,663 Monthly
Use the Calculator Below to Estimate the Compensation YOU are Owed and Have LOST Waiting to File Your Claim!
Compensation Lost Waiting Calculator
Major General Bob Dees, Ret. USA
VetComm Veteran Success Testimonials
Get Rated Today! And be Our Next Success Story!
GOLD SERVICES: "FREE" Claim Filing for a Year!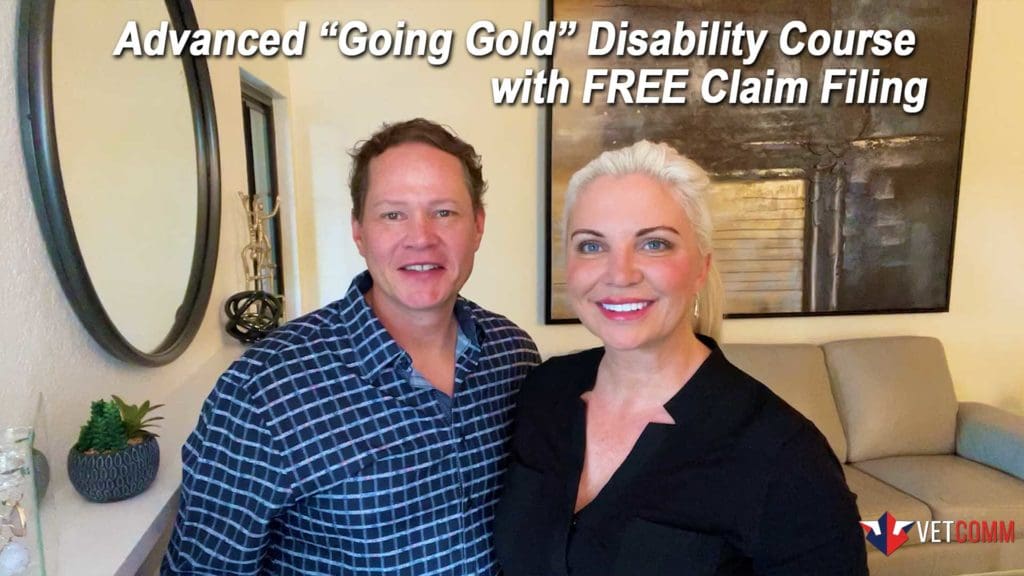 Subscribe to our YouTube Channel
It's as Easy as One, Two, Three:
GOLD SERVICES
FASTEST-PASS™ Done-FOR-You Claim Filing
$1500
One-Time Payment of

$997


--> ( 33% Discount! ) <--


OR


12-Installment Payments of

$97


( 22% Discount! )
Advanced VA Disability Claim FASTEST-PASS™ Done-FOR-You Claim Filing Courses

FREE VA Claim Filing for for 1-Year!

FREE Hands-On Claim Filing Assistance Start-to-Finish: WORDING MATTERS - Our VA Claim Experts help you draft and word your submission to ensure you get the fastest and most favorable Disability Compensation Rating.

Our Claim Experts are available to help you respond to the VA's Decisions for FREE and continue to work with you on your Disability Claim for your Service-Related Injuries that you incurred on Active Duty.
Are You a Veteran Needing to File? Use Our

FREE Courses

and Do it Yourself!
You are likely here because someone you know used VetComm and recommended you do the same. VetComm Works.  No Lines, Just Results.
Haven't Joined VetComm, Yet?
Watch This Video...
Get Rated to receive up to 
$3,600+
Disability Compensation a Month
FOR THE REST OF YOUR LIFE!
STOP WAITING & START RATING TODAY!